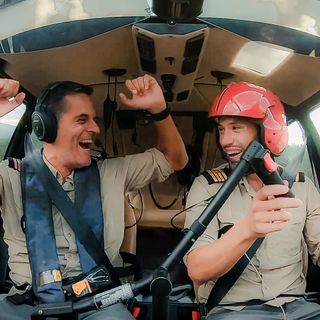 EPIC - The Podcast
We lifted off as adventurers set to go around the world in a tiny helicopter.
We called it EPIC journey, an acronym of our purpose: Empower People & Inspire Change.
And we did it.
Exactly 96 days later, we've landed back in Canada, with two world records under our belts and a luggage bursting with stories.
These are the amazing, terrifying, unbelievable experiences we've gone through, told by us, the two guys fortunate enough to survive them.